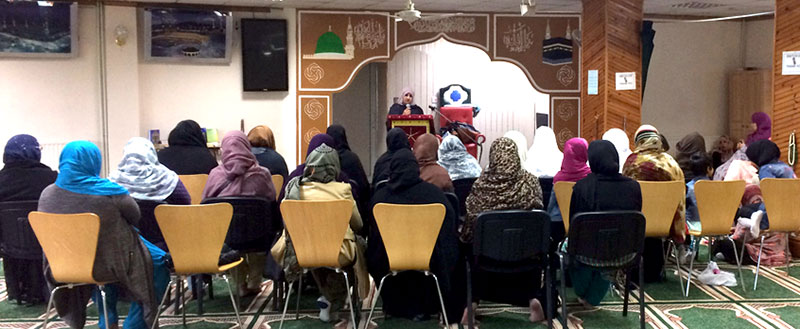 On the 1st of October 2017, Islamic New Year Muharram program combined with Sayyida Zaynab Conference was held at the Minhaj-ul-Quran Center by Alum Rock Birmingham Women League, with the blessings of Allah Almighty and the Holy Prophet (PBUH).
This program started with the recitation from the glorious Quran by young girl Eysha, followed by beautiful collective Naats shareef by many sisters. Ms. Rukhsana Iqbal, MWL Dawah Secretary of Alum Rock Birmingham, spoke briefly about the love for the Prophet's family. She explained that without the love of the Prophet's family our faith (Imaan) is not complete, the love for the Prophet's Household is love for Allah Almihgty. She said that Hazrat Imam Hussain (RA) spent his last night in deep prayer, asking Allah for forgiveness even though he knew he was going to be martyred. He (RA) also asked his companions if they wanted to leave in the dark, the day before the battle, they were free to do so but none left. He (RA) received 33 arrow wounds and 34 sword wounds before being martyred.
Sister Shazia Parveen (General Secretary of Alum Rock Birmingham) Spoke in English in great detail about the Prophet's family. Mourning in Muharram doesn't automatically make everyone is a shared attribute of all Muslims as Shaykh-ul-Islam Dr Muhammad Tahir-ul-Qadri explains in the lecturers. She read a Hadith that was narrated by Usaamah Ibn Zayd (RA) who said the Prophet (PBUH) said 'these are my sons and my daughter's sons. O Allah, I love them, so love them, and love whoever loves them.' The Prophet (SAW) used to hug his grandsons and say they smell like flowers.
Sister Rukhsana Parveen, MWL Tarbiyyah and Dawah Secretary of Midlands Zone, spoke about the Ahl-e-Bait and how today people think this is male dominated society and only men should go into war and only men should learn Islam. She reminded that we should have look at how the Ahl e Bait took part on the battle field. Imam Hassan and Imam Hussain (RA) were very brave and pure individuals, as they had Hazrat Fatima (RA) and Hazrat Ali (RA) as their parents and the Prophet (PBUH) and Hazrat Khadija (RA) as their grandparents. She explained in great detail about Hazrat Zaynab (RA) and Hazrat Fizza's bravery in front of the Yazeed. These emotional events left everyone in tears.
This concluded with zikr by sister Rabia Khanam, MWL President of Alum Rock Birmingham, followed by duaa and slaam by Sister Shazia Parveen, MWL General Secretary of Alum Rock Birmingham.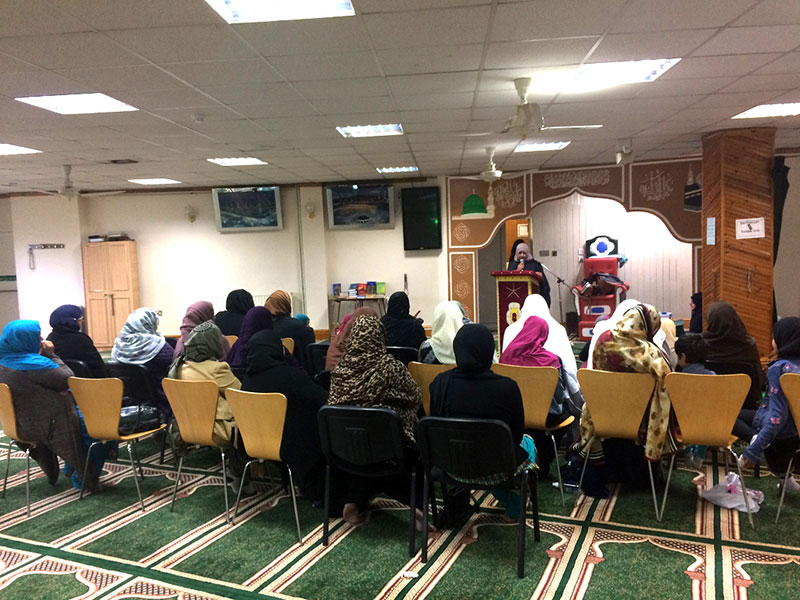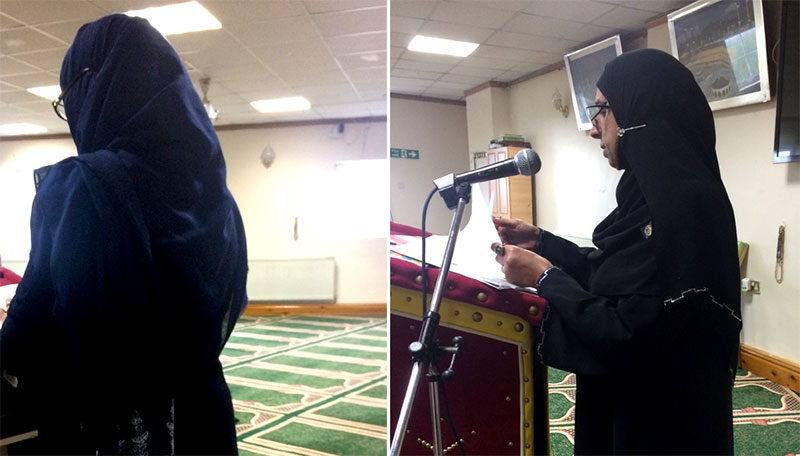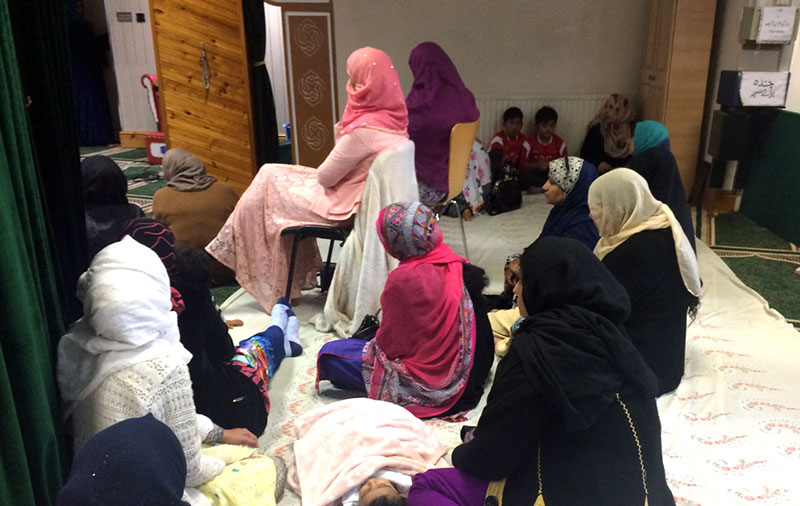 The Book Stall