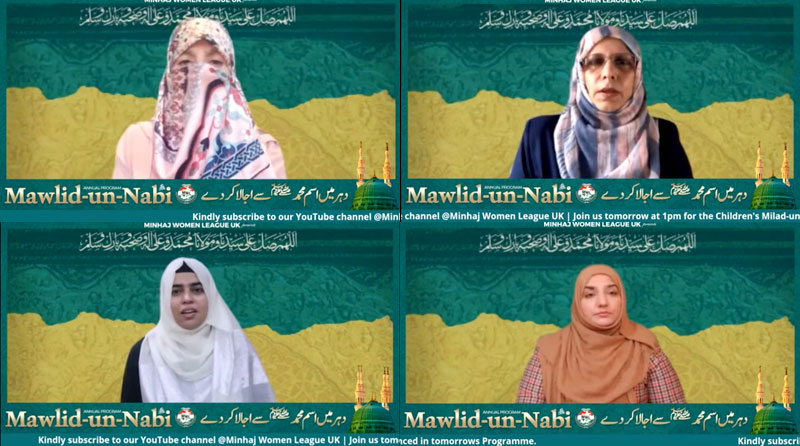 Minhaj Women League UK held their annual Mawlid un Nabi (saw) programme. The event was hosted by Tasneem Babar, Dawah Secretary, Minhaj Women League UK.
The program commenced with a recitation of the Holy Quran by Qaria Sidra Anwar followed by recital of a number of melodious Naat.
This was followed by a brief address by Nasreen Akhtar, President Minhaj Women League UK in which she expressed the need and importance to celebrate Eid Milad un Nabi (SAW). She also extended her gratitude to everyone who has contributed to the 12 Days of the Rabi-ul-Awwal programs, especially the viewers.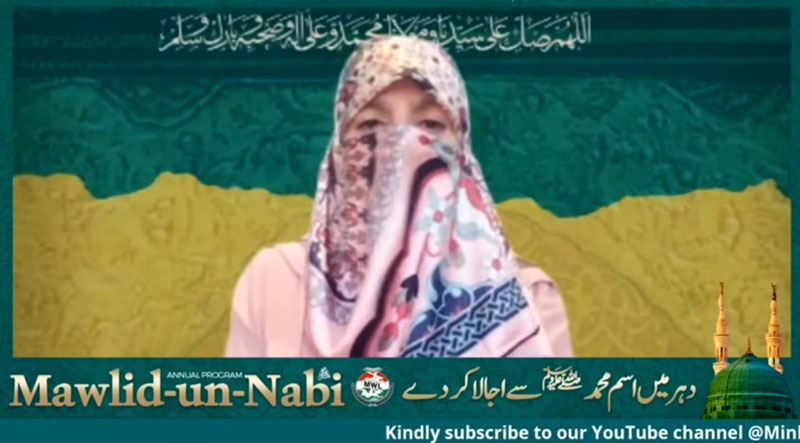 The event's keynote speaker was Dr Ghazala Hassan Qadri (President Minhaj-ul-Quran Women League International). She spoke eloquently about the importance of celebrating Mawlid-un-Nabi (saw). She further elaborated the significance of studying the blessed life of the Holy Prophet (saw) and implementing these teachings in our lives. She said that the Holy Prophet (saw) is the centre and pivot of Deen. She further stated that the future success of the Ummah lies in re-establishing our relation and love for him (saw). This has been the mission of Shaykh-ul-Islam Dr Muhammad Tahir-ul-Qadri for over 40 years.
As always Dr Ghazala Qadri's speech was extremely powerful and thought provoking. The participants greatly benefitted from the speech. The Mawlid continued with Nasreen announcing the winners of the daily quiz questions.
Saima Dildar, Saima Naim are both winners of books and Abida Sadiq is the lucky winner of an Umrah ticket. At the end, Fariha Kashif, head of Treasure of Knowledge Team, offered Salam. Tasneem Babar concluded the Mawlid-un-Nabi with a Dua.