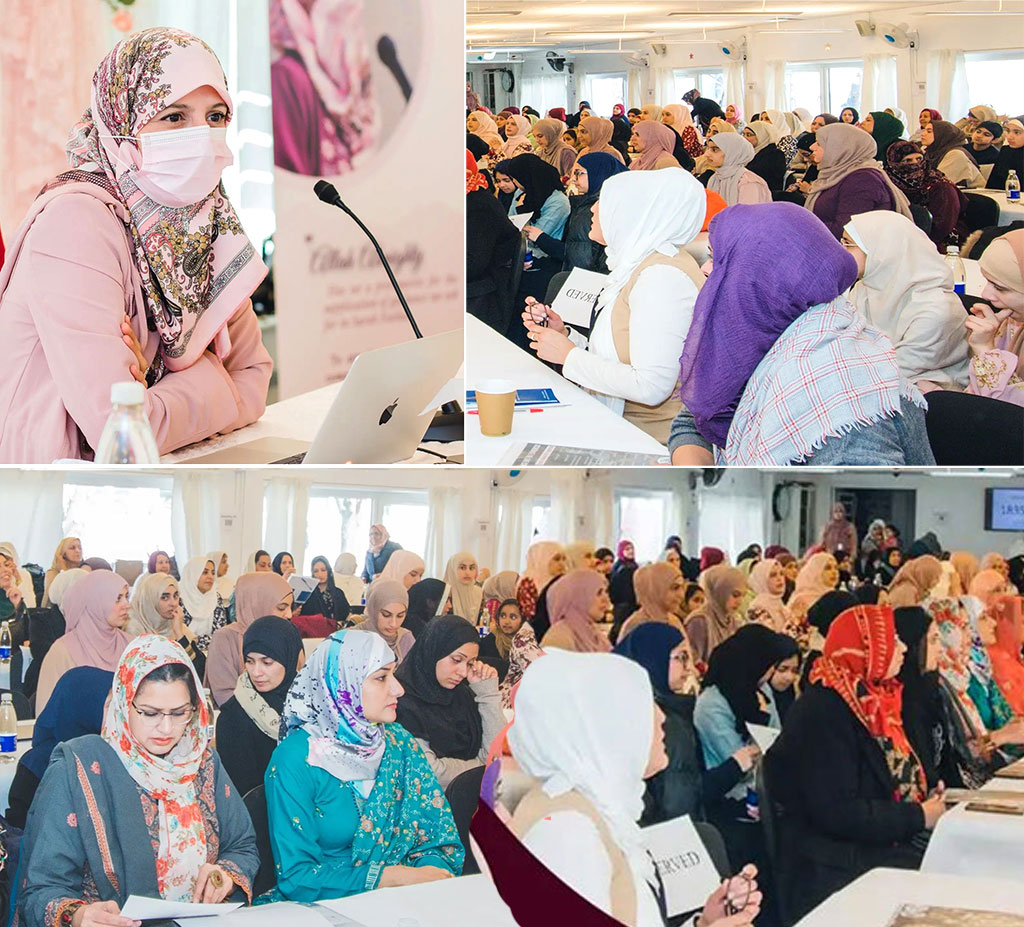 Dr Ghazala Qadri delivered her first lecture on the topic "The importance of Dawah and Minhaj ul Quran" and said that Dawah is something of great importance within Islam which is the reason the prophets were sent down on earth by the Almighty Allah one after the other for leading people towards goodness and the right path. But the work of Dawah, she said, is not only limited to them, rather it is a continuous process, which Muslims should continue doing.
Dr Ghazala Qadri further talked about the importance of good companionship in the light of surah Fatiha. She emphasized the need to surround ourselves with good people and follow those whom Allah has bestowed His Grace upon. Dr Ghazala said that Minhaj ul Quran encompasses all the different aspects of Islam and has a structured and well organised approach to reviving the true values and principles of Islam.
While addressing the sisters attending the camp, Dr Ghazala Qadri said that women, like men, are obliged to call people to Allah. Women have always played vital roles in the propagation of the fundamental truths of Islamic Dawah. From the sacrifices of Sumayyah, to the collected Ahadith of Sayyeda Aisha, women have been instrumental in the spreading of this deen.There is no one in this world who is too busy to do dawah and be an active member of Minhaj ul Quran, she said. "Each of us has the same 24 hours in a day. It is not a question of being too busy, it is a question of priorities and what's important and what's not," she added.