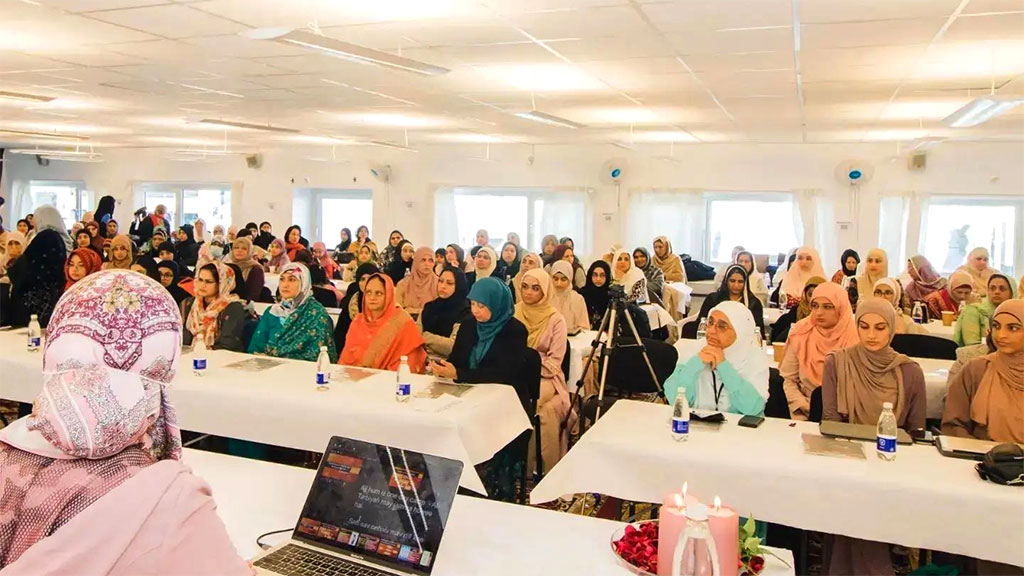 Dr Ghazala delivered second lecture on the topic "The importance of Jama'ah". She said that the philosophy of working together in a jama'ah is that it helps overcome the imperfection in human nature. One man on his own can never achieve perfection whereas a group of different characters have differing qualities makes up for the mistakes of another meaning that their movement together is more perfect then the one who stands on his own.
"There is no Islam without Jama'a and there is no existence of Jama'a without leadership and there is not leadership without submission".
Towards the end, she said that Minhaj ul Quran is here to help us in understanding our deen (religion) and it is an excellent training ground for generations where they can preserve their faith.